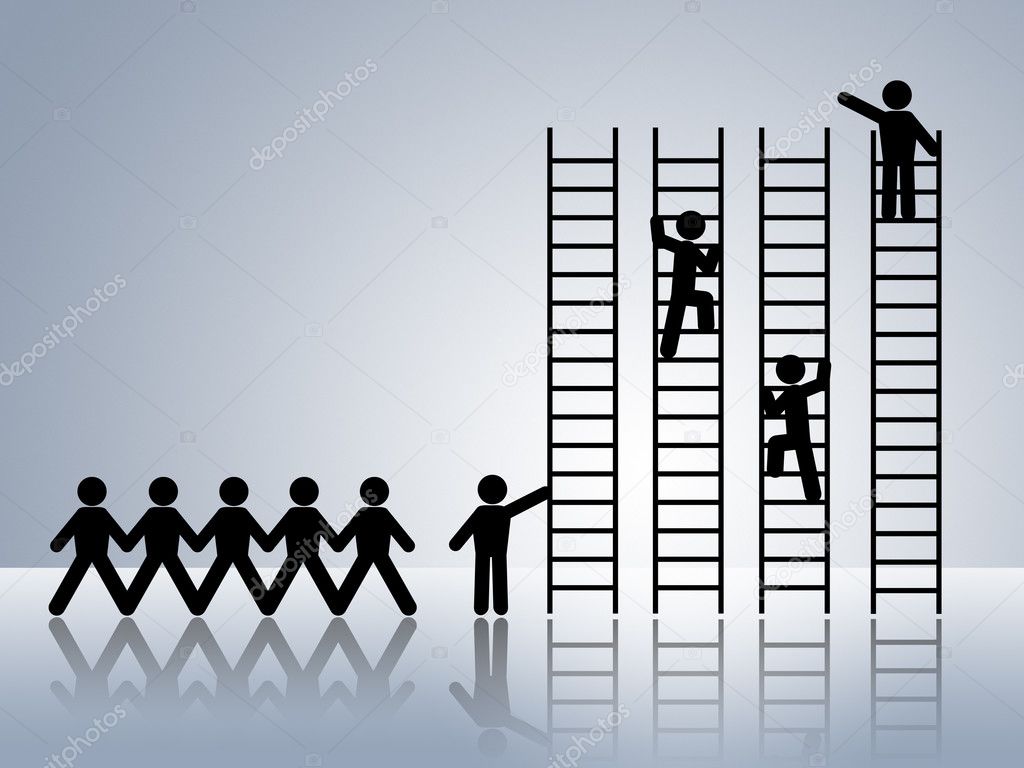 Why is he getting ahead, and I'm not? It's just not fair! Have you ever wondered why Joe's getting promoted all the time, and you're not? Why Sally got a big raise, and you didn't? Why Roscoe got the big transfer, and still stuck in the mud? How can Jim afford both a new house and a ski-boat; both at the same time? Why? Why? Why?
There are many reasons…some worthy, most not so worthy. It's said, some sleep their way to the top, some drink their way, others conned their way, and some blackmailed their way. Most, however, EARN their way to the top. The bad guy will be bragging about how he got there.   The hard worker is too busy working to get into the fray.
REMEMBER: Nothing beats practical experience and the will to win. Back to the guy who cheats his way up the ladder. This guy is destined to fail, and when he falls, he'll fall HARD. Exceptions? Sure, there's always the lucky one who will slip through the crack, but eventually, he too, will get busted… either by early retirement, or some sort of parachute opportunity, probably negotiated when he "took over."   When those "ill-gotten-successes" are found out for who they really are… they "powers to be" will find a way to get rid of the rascal.
With all that said; people like this…99% of the time, will end up paying the price for their miss-deeds. A few find conversion, and do their best to make up for the wrongs they did to those who were more deserving of the opportunity.
The "good guy" ultimately wins because God has his number, and reserves a special place in Heaven for him. 3 John 2: "Beloved, I wish above all things that thou mayest prosper and be in health even as thy soul prospers."
It is God's will to prosper our endeavor. We're told in Jeremiah 29:11 – For I know the plans I have for you, declares the Lord, plans for welfare and not for evil, to give you a future and a hope.
So… if the devil is able to convince you to believe that the children of God don't prosper… then, reject what satan says ….as being just another attempt to get you …under his control. All children of God …who diligently and honestly, follow His will…will receive the Blessings of the Lord. We are told in Job 12:11-13: "Does not the ear test words and the mouth taste its food? Wisdom is with aged men, and with length of days, understanding. "With Him are wisdom and strength, he has counsel and understanding."
…Blessings…cjlb… 2/21/16