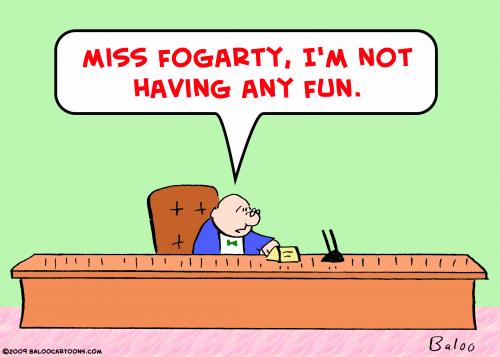 FUN…FUN, and more FUN. Having fun on the job, at home, the ballgame, or even at church? A sour-puss environment at the work place, or any place; makes for one at home; or anywhere. Nothing wrong with enjoying your job, your co-workers, laughing at each other's occasional silliness.
Ecclesiastes 3:1-8 – For everything there is a season, and a time for every matter under heaven: a time to be born, and a time to die; a time to plant, and a time to pluck up what is planted; a time to kill, and a time to heal; a time to break down, and a time to build up; a time to weep, and a time to LAUGH; a time to mourn, and a time to dance; a time to cast away stones, and a time to gather stones together; a time to embrace, and a time to refrain from embracing...
Not to throw a damper on having fun… but don't over extend yourself.  Confine "having fun" to just that. The kind of "fun" that leads to "trouble"….stay away from. You know what I mean.
So…Have fun, but CLEAN fun. …Blessings…cjlb.10/31/15