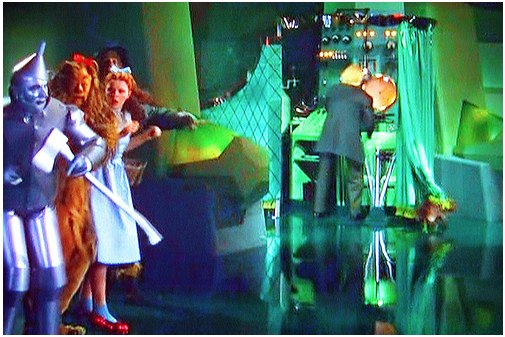 Artificial, Superficial & Transparent …verses… Authentic, Subsurface & Deep-rooted
We've all heard it said… "He's so superficial and transparent." Those words are the "kiss-of-death" for anyone seeking to expand their career, mend a broken relationship, or run for public office… and more. If one is really like that, and is being described accurately… then he will find moving through "life's journey" very difficult.   Hopefully, the current election cycle will reflect the difference between the … "artificial and the authentic."
What we seek, rather, is to be "Authentic, Subsurface and deeply rooted." We all would like to be viewed as "real." What you see, is what you get.   That's the way I view myself. I don't want anyone to have to "read-between-the-lines." I learned, early on, not to have any hidden agendas.   I learned, instead, to be open and forth-right. I've learned to live my life by having a "plan of action."   I coined the phrase…POA… a Plan-Of-Action.
I've never pursued a project that was not well thought out, well planned, and the details perfected. This is not done alone. It is not a "one-man-show." It is a COLLECTIVE effort. In order to succeed, one must be "real," and be "tested," and whose convictions are deeply-rooted. A SHALOW man, or effort, simply will not work….stand the test, or be successful in their pursuits. Sure, one might experience a small success …here and there…but a "sustained-success," will not be in the cards…. And, never within their reach.
It is my belief… that the reason behind this "life of fakery," is because we have little or none… "Authentic, subsurface, and deeply-rooted" relationship with God the Father, the Son, and the Holy Spirit. We, seemingly, rely on a "surface relationship," which only scratches the surface of what is necessary. Just the idea of believing in God, is not enough. Most all sinners believe; but they take God's Grace for granted…. And God will not be mocked.
We are told in Galatians 6:7-8 that…. The one who is taught the word is to share all good things with the one who teaches him. Do not be deceived, God is not mocked; for whatever a man sows, this he will also reap. For the one who sows to his own flesh will from the flesh reap corruption, but the one who sows to the Spirit will from the Spirit reap eternal life.…
So, you see… we can sit in church all day long; sing all the songs; even tithe… but unless, and until… we "Love our neighbor as ourselves," confess, repent, amend our ways, and forgive as we are forgiven. …then we are "sucking spiritual air.
2 Timothy 2:18-19 – Men who have gone astray from the truth saying that the resurrection has already taken place, and they upset the faith of some. Nevertheless, the firm foundation of God stands, having this seal, "The Lord knows those who are His," and, "Everyone who names the name of the Lord is to abstain from wickedness."
I know… it's easier said…then done. But… there are no alternatives… if we expect to have life everlasting with God…. Think about it.
…Blessings…cjlb… and, Happy Valentine's Day…2/14/16