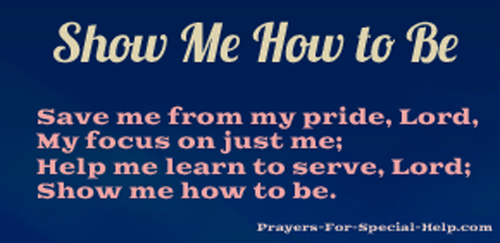 FAITH: If you lack faith in yourself, in terms of your career, a particular project,  or even, your marriage… whatever; you will fail. Likewise, if you lack faith in God, again, you will fail. You MUST believe in yourself, and believe in God, if you expect to succeed.
Faith… from a "worldly view," would be the "complete trust or confidence in someone, or something. Faith from a "spiritual view" would be the "strong belief in God, or in the doctrines of a religion; based on spiritual apprehension… rather than actual PROOF.
While they're similar… not confuse FAITH with CONFIDENCE. One can have confidence in their ability to do, or achieve something… based on past performance, or the self-assurance of one's self. A weatherman can predict that it might snow tomorrow, and have confidence that it will; but likely would not have FAITH that it will.
One must "trust their instincts" that a certain outcome will actually come about. If you have prepared yourself from an educational standpoint, then you might have a high-degree of CONFIDENCE that you'll get a $100,000.00 year job upon graduation. But…do you have FAITH that it will actually happen. Having NEVER applied for, or held, a job paying that amount, would give one "very little" confidence, much less FAITH that he'll actually succeed in such an endeavor.
In fact… you can have all the faith and confidence in the world, and it would have very little "influence" on the outcome of a job application, or its corresponding starting salary. Though, if you have held several jobs, in the recent past, that would put you in that level of income, then yes… you might have considerable confidence that you will get another job… but do you have FAITH…again, doubtful.
Spiritually speaking…we are encouraged to "have faith" in Almighty God, that what we read in the bible would be true… that He created heaven and earth… and each of us… patterning us after His own Image. And, if we are "true believers" then… we would "have faith" that Jesus Christ, the Son of God, died on the Cross for our sins; that he ascended into Heaven to be at the right hand of His Father; that He will "return again," to JUDGE, both the living and the dead….and, that if we BELIEVE in Him, then we will have "life-ever-lasting," in the presence of the Holy Trinity for all of time.
To believe in "all of this" will take a "lot of faith." FAITH, such… that you either have it… or you don't. We cannot manufacture "faith" on our own accord… or strength.
Humility is "very important" in God's eyes. And, this is exactly the same intention of God, as told to us in Ephesians 2:8 and 9 –  Where Paul emphasizes that "saving FAITH" is a gift from God: "By grace you have been saved through faith; and that not of yourselves, it is the gift of God; not of works, so that no one may boast."
Faith is a gift from God, so that no one may boast. Or, as stated, again, in Romans 12:3 – So that we will not think too highly of ourselves. The last bastion of pride is the belief that we are the originators of our faith.
…Blessings…cjlb… 6/21/16